Hastings Ranch & Farm Southern-inspired Weddings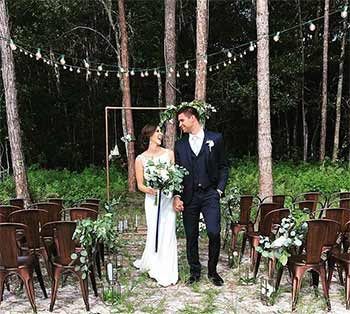 Ranked as one of the top wedding venues in Central Florida, Hastings Ranch & Farm guests are able to enjoy the finest in modern wedding trends against a backdrop of old Florida rustic ranch charm. Together they provide one of the most unique environments to host your most special day.
Your guests will be entranced with the amazing sprawling oak trees and beautifully restored working ranch buildings on the property. We welcome you to Hastings Ranch & Farm. We are here to serve you and help you create memories that will last a lifetime.
Interested in a Hastings Ranch & Farm Wedding? Contact Us Here!